Grace Jones was a bigger than life American model who took Paris by storm in 1973. If you knew her as I did, as a twenty something preacher's daughter, just off the plane from New York, who knew no fear, but had a few thing to learn; you would be amazed at the transformations and evolution her image and talent.

We met at the offices of Euro Planning, a new agency that was standing up to Paris Planning and Elite. The name was later changed to Prestige to compete with Johnny Casablanca's agency Elite. We both were living in a model apartment in the same building that housed the agency offices on the ground floor of number three Rue de Courcelles. Because we were Americans in Paris, we became instant friends, something that happened often in the modeling world.

Grace lived on an upper floor of the small old French apartment building and I lived a floor below. We could see each other's windows that opened like French doors over the tiny courtyard with windows on every floor, potted plants on the cheery windowsills, with French housewives peering through starched lace curtains.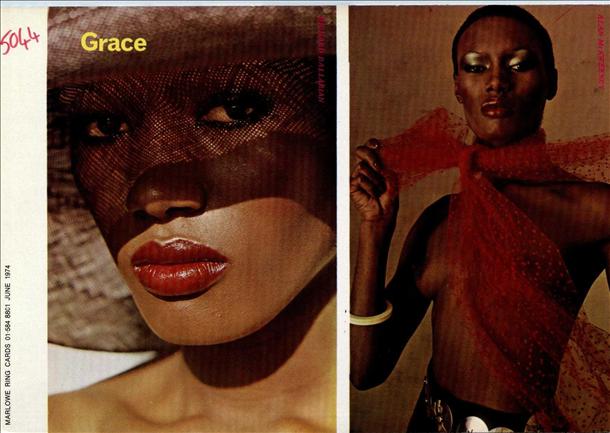 [You must be registered and logged in to see this link.]
Grace could often be heard singing boisterously through the open windows of her sunny studio, sometimes shouting, laughing uproariously or carrying on in what seemed to be the throws of ecstasy, her exuberant screams echoing off the courtyard walls. It was quite a show. Her boyfriend was a gorgeous blond American male model named Vaya.
Everyone in the building, mostly French citizens and a few other models, was fascinated although she was unknown at the time. Stopping to stare if they met her on the staircase of the six-flight walk-up, everyone loved her. She was like a deity in Paris from the time she stepped off the plane. Paris has always had its African goddess and since Josephine Baker and Donyale Luna were gone it seems it was Grace's turn.
She jumped right into the game and gave the public what it wanted. She designed her own looks and musical style. I have never seen a girl take her beauty, gifts and talents and work them better than Grace Jones. She is a totally self-made woman. Even she could not believe it at first. She could do no wrong. Everything she touched turned to gold. She took it as a joke for a while until it started to get really serious and big money was involved.
Grace and I were there the day the notorious Claude Haddad brought the legendary Jerry Hall into the agency. He had found her on the beach in San Tropez. She was dazzling. Way tall with natural curly very long hair, perfect skin, huge eyes and legs that didn't stop.
She was fresh from the USA, wearing outrageous thirties style clothing her mom had made, a big smile and sporting a great Texas accent. Paris fell at her feet, too. She was only seventeen, but looked and acted about twenty-one.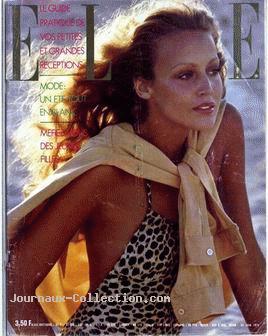 Antonio was the hottest illustrator in Paris. The visionary collaboration between him and his long time friend Juan Ramos created a matchless view of the world of fashion illustration. Their work encapsulated the innovative energy and excitement that defined the early Seventies in Paris. His beautiful illustrations were in demand by Vogue and other top magazines. Anna Piagi, the Italian style maven and editor of Italian Vogue loved him.
Grace and Jerry became the toast of the high fashion
demi-monde,
making dazzling appearances on the catwalks by day and at parties by night. Grace Jones found her home in Paris, the city that celebrates the extraordinary and indulges the exceptional, and stays out later than just about anywhere else in the world,
Grace took off like a rocket. First, she became a top model. Photographers and make-up artists were fighting over her. Everyone wanted a chance to photograph her stunning ebony face and lean lithe form. The word panther often came to mind as she posed sinuously, her face painted in elaborate make-up. She often appeared on the covers of magazines.
We began to lose touch as she started to hang around Jerry Hall and Antonio more. I was not into going out and partying. I had a relationship with a wonderful German man and I was weary and wary of the rapidly changing scene. Drugs were rampant and considered
de rigueur
in many circles. It seemed the only way to really make it big was to have a powerful agent or photographer for a boyfriend. Mine was in another profession. Grace met Monsieur Goude, who helped her rev up her image even more.
Fortunately, I was able to break into the magazines again myself. Antonio did a sketch of me with a monkey on my shoulder. When he was finished I looked ten times better than I really did and the monkey looked even better than me!
I took the illustration to Hans Feurer, one of the top Vogue photographers. He booked me for ten pages of Italian Vogue. I had never really worked a lot editorially in Paris in the Sixties, so I was glad for the chance to work for Vogue now. My husband's family was upset that I was modeling again. But we were separated so I did as I pleased.
One day Grace sang out my name acoss the courtyard and invited me to meet her downstairs at the café. She was meeting with a group of gentlemen from a record company who wanted to sign her up. The transformation from Grace Jones the model to Grace Jones the disco cult and recording star was made one typically exuberant Parisien night, Grace was in a restaurant, dancing and singing on top of one of the tables. One of the other diners came up to our table and said: "Hi. Come into the studio and make a record..."
I even sang a few bars with her in a Paris Jazz Club at the party to celebrate her record deal. Grace was asked to sing a number and then they put the mike up to my face and urged me to sing too. I'm no singer but I managed to belt out a few bars of "My Mama Done Told Me." What fun! I can't sing that well so, it was somewhat embarrassing, but I managed. Then Grace took the mike and wowed them all. The audience was made up of respected Jazz greats and their fans. Grace got a great round of applause.
Grace seized the opportunity that life had given her with both hands. Capitalizing on her super outré glamorous image, she designed many incredible costumes and cultivated a mysterious, imperious on stage persona. Before a live audience, she seems bizarre and surreal, but in real life she is a big kitty cat, enjoying running around half dressed and barefoot, wearing no make up. She is often misunderstood, can be impulsive, but as far as I knew she always had a heart of gold.
Soon she was whisked off to Japan and came back a Japanese Superstar. Then she made it big in the music business in Europe and the USA. By that time, I had moved on to Munich to settled down and begin a family. I spoke to her a few years later but our paths separated as she went on to become a Bond girl and travel the world in musical tours and movie projects.
From time to time, I play Grace's poignant and piquant rendition of "La Vie En Rose". She sings in a classic Parisian way, a timeless way, the way it was sung in the original Paris Cafes, With her own rich style, she sings that timeless classic it in the way it was meant to be sung, by a person who has truly lived it.
Composites Courtesy Peter Marlowe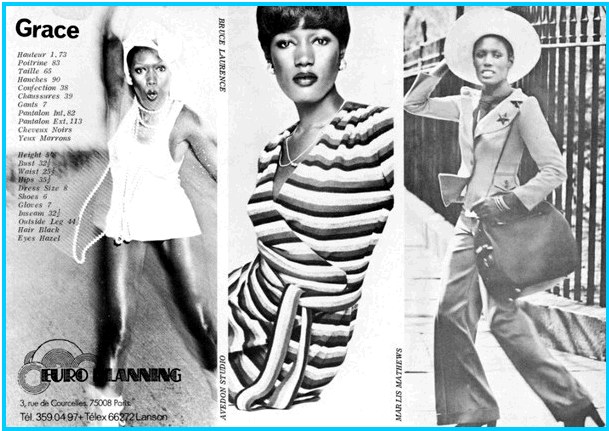 The Model Composites of Peter Marlowe Press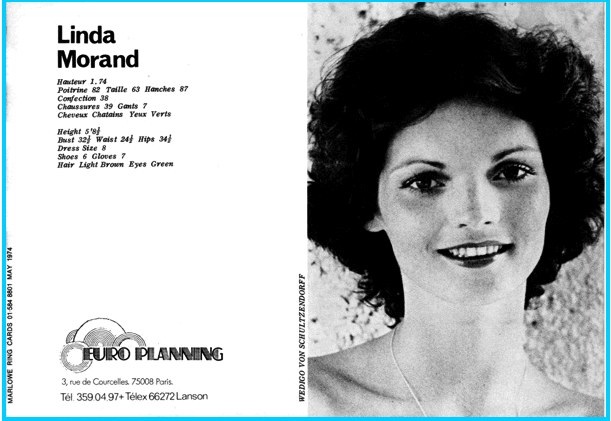 [center]
[code]

_________________
Linda Morand BLOG