Follow us on Pinterest

Author
Message
RanmaSenshi





Posts

: 40


Join date

: 2008-11-11



Alphabetical List



I noticed that in the list of names on the left in the "60s Models Headsheet", the names run alphabetically from Agneta Darin at the top to Willy van Rooy and then, after Willy's name, the list starts over again with a new set of names in alphabetical order starting with Andrea Dromm and continuing down to Zuleika (and there are a few names not alphabetized below Zuleika). I was just wondering why that is.
Linda's Blog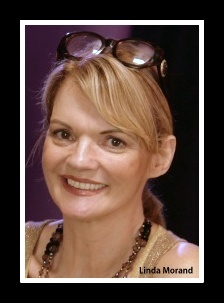 ____________________________
CLICK LINK

THUMBNAILS ONLY UNTIL FURTHER NOTICE.
Peter Marlowe Model Cards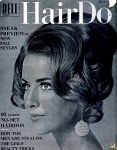 Fantastic Collection
Thousands
of Model Comp Cards
1960's to 1990's
From

Peter Marlowe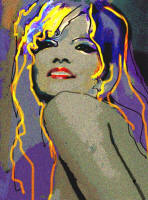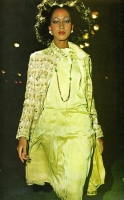 _______________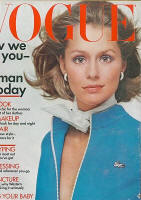 60s Models Galleries
Top 60′s MODELS, Agneta Darin, Agneta Frieberg, Alana Collins, Alberta Tiburzi, Ali MacGraw, Andrea Dromm, Andrea Rimaldi, Angela Howard, Angela MacDonald, Anjelica Huston, Ann Schaufuss, Ann Turkel, Anne Charlotte, Anne de Zogheb, Anne Hollbrook, Anne Larson, Anne Powers, Anne Rebot, Anne St. Marie, Antonia, Apollonia, Arlene Kinney, Astrid Heeren, Astrid Schiller, Audrey Sedor, Aurore Clement, Babette, Baby Jane Holzer, Barbara Bach, Barbara Barnet, Barbara Berger, Barbara Carrera, Barbara Janssen, Barbara Miller, Barbara Summers, Beate Schulz, Benedetta Barzini, Berkley Johnson, Beska Tolstrup, Betsy Cameron, Bettina, Bianca Jagger, Birgit Larsen, Birgitta af Klerker, Bitten Knudsen, Bonnie Lysohir, Bonnie Trompeter, Brigitte Bauer, Brooke Bundy, Candice Bergen, Carmen Dell'Orefice, Carol Eastman, Carol la Brie, Carol Lynley, Carole Camus, Carole Ford, Carole Singleton, Carrie Nygren, Cathee Dahmen, Cay Sanderson, Celia Hammond, Chama, Charlene Dash, Charly Stember, Cheryl Tiegs, Cheyenne, Chris O'Connor, Chris Royer, Chrissie Shrimpton, Christa Fiedler, Christiana Steidten, Christine Biddle, Christine Simonet, Claudia Duxbury, Colleen Corby, Cristina Ferrare, Cybill Shepherd, Cynthia Korman, Daniele Poe, Daniella Fedtke, Darlanne, Darnella Thomas, Dayle Haddon, Deanna Lambert, Debbie Biernacki, Deborah Dixon, Denise Hopkins, Diane Conlon, Diane Newman, Diane Taff, Diane Washington, Dolores Hawkins 50s, Dolores Hawkins 60s, Dolores Major, Dominique Sanda, Donna Allegra Caracciolo, Donna Jordan, Donna Mitchell, Donyale Luna, Dorothea McGowan, Dot Feurer, Dottie Harris, Editha Dussler, Eija, Elinor Rowley, Elizabeth of Toro, Elnora, Elsa Martinelli, Elsa Peretti, Erika Toth, Erin Gray, Esti, Eva, Eva Maelstrom, Eve Nielson, Evelyn Kuhn, Florence Julien, Francoise Rubartelli, Gail Fisher, Gail Reaben, Gala, Gayle Pope, Genvieve Waite, Geschi Fengler, Gillian Hart, Giuliana Castellani-Mifka, Gloria Friedrich, Grace Coddington, Gretchen Harris, Gudrun, Gunilla, Gunilla Bergstrom, Gunilla Lindblad, Heather Hewitt, Heide Goldman, Heide Wiedeck, Helaine Carlin, Helen Hogberg, Helen Williams, Hellevi Keko, Heloise, Hiroko, Hoima MacDonald, Holly Forsman, Ina Balke, Ines Lunardi, Ingmari Lamy, Ingrid Boulting, Iris Bianchi, Irja Eckerbrant, Isa Stoppi, Isabella Albonico, Jaan Stephens, Jacqueline Bisset, Jan Rylander, Jan Ward, Jane Forth, Jane Gallop, Jane Gill, Jane Hitchcock, Jane Thorvaldson, Jean Branton, Jean Shrimpton, Jean White, Jeanette Christiansen, Jeannie Day, Jennifer O'Neill, Jenny Boyd, Jerry Hall, Jill Kennington, Jill Stuart, Jill Twiddy, Joan Bellefontaine, Joan Delaney, Joan Paulson, Joan Thompson, Joanne Duffy, Joanne Vitelli, Joanne Webb, Jolie Jones, Jolie Jones 2, Jolina Zandueta, Josette Elly, Joyce Ingalls, Joyce Walker, Judy Dent, Karen Bruun, Karen Graham, Karin Mossberg, Kathi Bergin, Kathy Brothers, Kathy Carpenter, Kathy Fuller Davis, Kathy Haynes, Kathy Jackson, Kathy Johansson, Kathy Loghry, Kathy McKay, Katya, Kay Campbell, Kay King, Kecia Nyman, Kellie, Kelly Harmon, Kiki Olsen, Kristi Embertson, Kristi Hager, Laura Alvarez, Laurel Lee, Lauren Hutton, Lena Kansbod, Leone James, Lesley Jones, Lilly Mor Roy, Lily Nielsen, Linda Gauche, Linda Keith, Linda Morand, Linda Syrota, Lisa Cooper, Lisa Palmer, Liz O'Brien, Lois Chiles, Louise Despointes, Lucy Angle, Lynn Johnson, Lynn Kohlman, Lynn Leonard, Lynn Osborne, Lynn Sutherland, Lynn Woodruff, Maggie Eckhardt, Marcha, Margaret Broderick, Margaretta Arvidsson, Margaux Hemmingway, Margrit Ramme, Maria Badeaux, Marie France Carter, Marie Knopka, Marika Green, Marina Schiano, Marisa Berenson, Marola Witt, Martha Branch, Martha Stewart, Mary Denham, Mary Maciukas, Maud Adams, Maudie James, Melanie Hampshire, Melisa Weston, Melissa Congdon, Merle Lynn, Michelle Pommiers, Michelle Roth, Mick Lindberg, Mildred, Mirella Pettini, Missy Prowell, Models Without Albums, Molly Corby, Mona Grant, Monique Chevalier, Monique Dutto, More Minis, Mouche, Moyra Swan, Nadeje, Naneen Shaw, Naomi Sims, Natividad Abascal, Nena von Schlebrugge, Nicole de la Marge, Norma Fidalgo, Pam Dawber, Pam Erickson, Pam Suthern, Pamela Brooks, Pamela Jonitas, Pamela McCarthy, Pat Cleveland, Pat Dow, Pat Evans, Pat McGuire, Pat Reynolds, Patricia Culbert, Patti Boyd, Patti Hansen, Paula Feiten, Paula Pritchett, Paulene Stone, Peggy Moffitt, Penelope Tree, Penny Ashton, Penny James, Perii Barkentin, Phyllis Major, Phyllis Nesmith, Phyllis O'Connor, Pia, Pia Buggert, Pola, Posey, Prue Pratt, Randi Oakes, Regine Jaffry, Renata Beck, Rinske Hali, Rita Egan, Rita Scherrer, Robin Marks, Ronnie Carol, Sally Gates, Sally Murdoch, Samantha Jones, Samantha Juste, Sandi Shue, Sandra Dee, Sandra Paul, Sandy Hilton, Sara Thom, Sarah Vane, Season Hubley, Shelley Hack, Shelly Smith, Shirley Ann Hayes, Simone d'Aillencourt, Sondra Peterson, Stephani Cook, Stephanie Farrow, Sue Baloo, Sue Murray, Sue Purdy, Sunny Griffin, Sunny Redmond, Susan Blakely, Susan Bottomly, Susan Brainard, Susan Dey, Susan Forristal, Susan Moncur, Susan Porter, Susan Schoenburg, Susan van Harren, Susan van Wyck, Suzy Parker, Suzy Smith, Tamara Nyman, Tania Mallet, Terri May, Terri Smith, Tessa, Tilly Tizzani, Toni Clayton, Tonne Goodman, Tracy Weed, Tricia Kinney, Tricia Sembera, Tuesday Weld, Twiggy, Ulla Andersson, Ulla Bomser, Uschi Obermaier, Ute McCaffery, Verena Corda, Veronica Hamel, Veruschka, Vibeke Knudsen, Vicki Hilbert, Vicki Howard, Vicky Overton, Viviane, Wallis Franken, Wendy Hill, Wilhelmina, Willy van Rooy, Windsor Elliott, Winkie Donovan, Yasmine Sokal, Zacki Murphy, Zacki Murphy, Zuleika